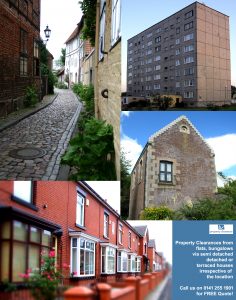 What type of property we can clear?
A lot of property clearance companies do not clear all type of residential properties. At HV Property Clearance we offer our clearance services to any type of properties for example: flats, bungalows, semi detached houses, terraced, etc. Moreover, we can also include sheds, attics, garages, cellars, and lofts to the clearance service of your property. This way you spare time and money, since we do it all.
What happens if there is no proper access to the property?
Some of you worry about the access to the property. Some of you have restricted access and some of you do not have any parking slot. With more than 18 years of experience in house clearance field we can assure you that we clear your house irrespective of location. We will take care of all that aspects to tailor our services to you.
Why you should use our services?
Therefore, you do not need to worry about any of above, just contact us, and we will customize our services to your needs. Contact us for a FREE quote – we offer competitive prices.